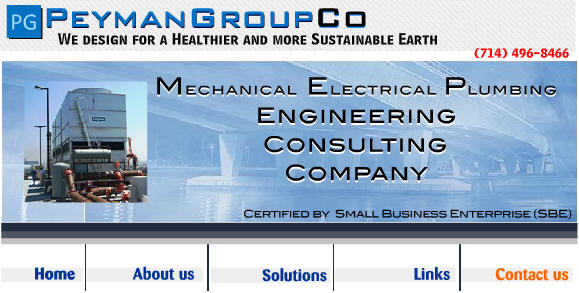 Grease Interceptor Design, obtaining Industrial Wastewater Permit and comply with Best Management Practices (BMPs).

To reduce the impacts of excessive Fats, Oils, and Grease (FOG) discharges on sewer system, major FOG contributors such as food service establishments, non-profit organizations involved in food processing or preparation, and some residential dwellings shall obtain industrial wastewater permit prior to construction.



Peyman Group's design team will follow all the rules and regulations for properly and economically selected grease interceptors suitable for your project. We obtain public work approval and go through all stages of plan check processes to design properly sized grease interceptor for your facility.
Please contact us NOW for immediate assistance with your project and expedite Grease Interceptor approval!

A Food service establishment is exempted from obtaining an industrial wastewater permit if it does not potentially generate waste FOG during food preparation processes, and does not significantly affect the publicly owned treatment works.

Exempted facilities shall not use any grills, fryers, stir-fry type (woks) ranges, barbecues, or similar devices where grease can be introduced in the wastewater.

The Best Management Practices that food service establishments are required to implement include: collection of waste cooking oil and storing in drums or barrels for recycling, disposing food waste directly into the trash or garbage can and not into the sink, dry-wiping pots, pans and dishware prior to washing, using absorbent pads or other materials to clean up spills before mopping the floor, and removing garbage grinders which force food containing FOG into the sewer.
Our project Engineers guarantee your satisfaction & peace of mind!

Please

contact

Peyman Group

for immediate assistance with minimum requirement at a very cost effective rate.

Professional Engineering
Design Services

More Professional Services